Exhibits
Frank King - Gasoline Alley
Frank King who was a resident of Tomah created "Gasoline Alley", which is still being currently distributed by Tribune Media Services. The comic was published on November 24, 1918. It is the second-longest-running comic strip in the US and has received many awards for its influential innovations. King was a success, with adding inventive color and creative page design concepts, also introducing real-time continuity by showing his characters grow to mature over generations. King and the strip were awarded National Cartoonists Society's Humor Strip award in 1957, 1973, 1980, 1981, 1982, 1985. King also, received the 1958 society's Reuben Award with the strip receiving an NCS plaque for best story strip in 1981, 1982, 1983.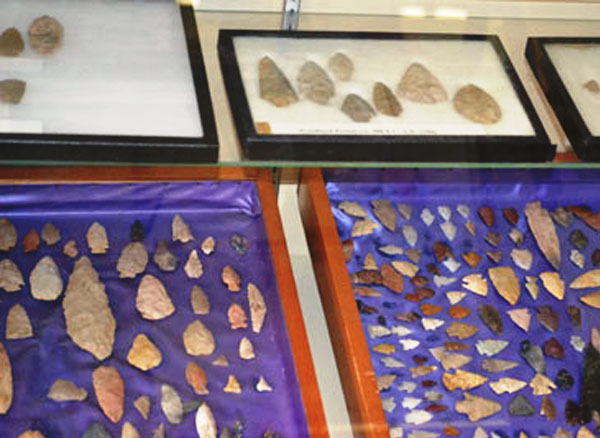 History of Chief Tomah
Tomah, son of Carron was a Menomonee chief born in 1752 in Old Kings village opposite of Green Bay, Wisconsin. In his early manhood he became chief of his tribe for some time, he occupied a portion of the present site of Tomah. Tecumseh, a great Native warrior, tried to get chief Tomah to rally with him against the whites. Tomah would not be a part of this, as he said "I have heard of the battles you fought and the bloodshed, but it is my boast that these hands are unstained by human blood." so denied Tecumseh. Later on, he made the acquaintance of some settlers in the region; they were much impressed with him as he was peaceful and friendly. They proposed the little settlement be named after him and ever since the city has had his name.